After the tour … spend more
time in Siena
Our tour ends at 1 pm.
What to do next?
Hungering for seconds? Join us for a deeper, more personal experience of Siena.
Our Walking Food Tour ends at 1 pm, but that doesn't mean the adventure is over. We're happy to extend your visit to see even more of what Siena has to offer …
Departs
Monday to Sunday at 10:00 Am
The « contrade » are the famous original houses of Siena, who still compete twice a year in the 400-year-old tradition of the Palio horse race. Each contrada has its own symbol (such as a dragon, an owl, a wolf), its own flag, & its own motto.
Join us in the grand headquarters of one of these contrada, where a house member will show you historic artifacts & share with you the story of Siena's deep & rivalrous medieval history. You'll even find out the contrada's plan to defeat the neighboring houses in the next Palio.
Price – Extra 20 Euros per person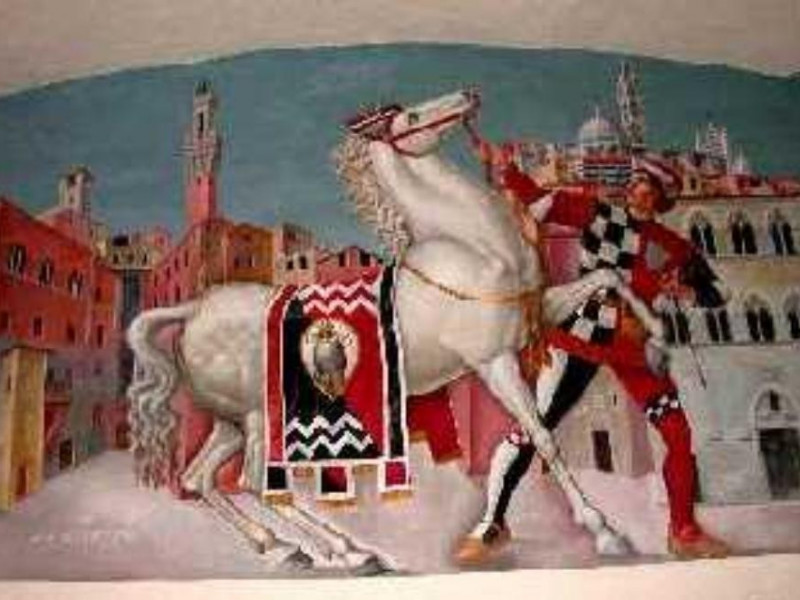 Take an afternoon cooking class
After the Walking Food Tour, relax with a refreshing spritz in the piazza for an hour, then join us at the cooking school around the corner at 3 pm.
The cooking class will focus on traditional Tuscan cuisine, giving you all the tools, you need to make our delicious, fresh & healthy dishes even when you're back at home. The course lasts 2 hours, after which you will be able to taste everything, you prepared, paired with an exquisite glass of Tuscan wine (of course!).
Price – Extra 90 euros per person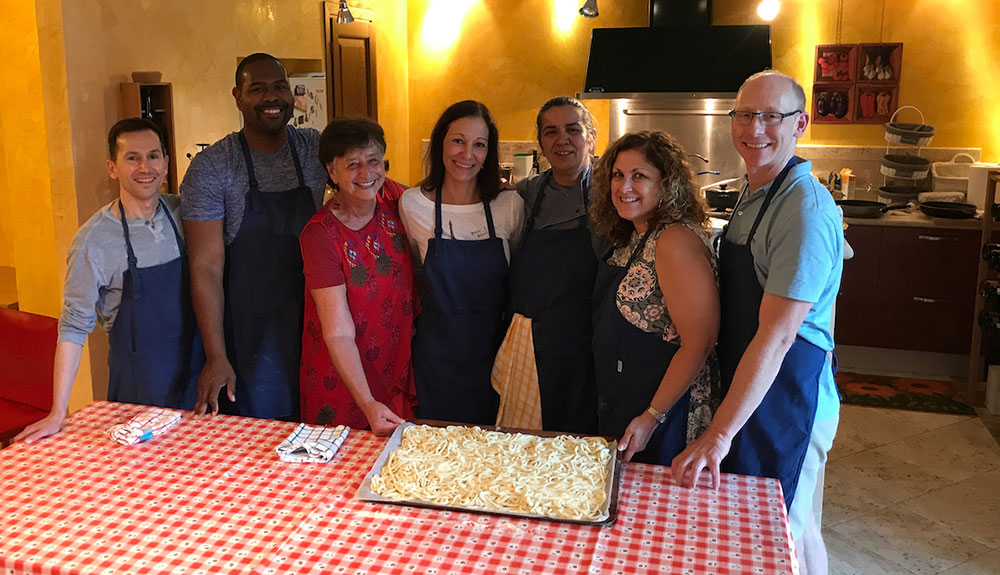 Explore the Duomo & Palazzo Comunale
Join us for an informative & enlightening visit of the Duomo, where your guide will share with you the unique architectural features of the building & the exceptional qualities of the frescoes & sculptures. See the works of Bernini, Donatello, & Pisano, as well as the breathtaking "Piccolomini" library.
Then we'll walk together to Palazzo Comunale to see the greatest masterpieces of the Sienese School. Learn what made the artists from Siena the leaders of the Western art world from the 13th to the 15th centuries.
Price – Extra 50 euros per person